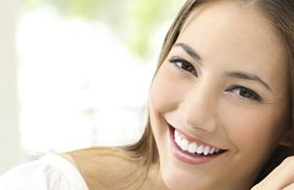 A bright smile can easily light up your face and probably boost your self-confidence. Yet, our teeth won't stay as white as we'd like them to be due to various reasons. If you are thinking about getting your teeth whitened, but are not sure where to go in Fawkner, look no further than A1 Dental Clinic. Tooth whitening performed in our professional dental studio is a safe and effective way of achieving a bright smile. Depending on the method you prefer, you can achieve dramatic results in the shortest time possible.
What Causes Tooth Discolouration?
There are several causes for the discolouration of the teeth, including
Tobacco use
Drinking coffee, tea, wine, soda, and coloured beverages
Deposition of fluoride
Inadequate brushing and flossing
Certain medication
Age, heredity, and trauma
Much more
At A1 Dental Clinic, we offer personalised teeth whitening treatments depending on the nature and extent of the discolouration.
What's Involved In Our Teeth Whitening Treatments?
Our teeth whitening techniques include:
In-Office Whitening:
This technique involves covering your gums and the surfaces of the tooth-root with a protective barrier. Then, we apply a strong hydrogen peroxide gel which will be left on the teeth for about an hour. As we remove the gel, you could see the obvious results.
Take-Home Whitening:
This is another effective way to whiten your teeth and achieve your desired level of whiteness. A mold of your teeth will be taken and two flexible mouth trays will be custom-made for you. All you need to do is to fill the trays with our whitening gel and place them over your teeth. It should be left for about an hour at a time. This can be repeated until you reach the teeth whitening goal.
Discoloured teeth are unsightly and can affect your personality. If you would like to whiten your teeth and achieve a sparkling smile, we invite you to call 03 93592070 and schedule an appointment with A1 Dental Clinic now!